Airport management refers to the process of dealing with and controlling airport operations with the main intention of optimizing such operations while guaranteeing the safety of all the passengers that go through the airport.
Also, airport management usually involves a degree of responsibility in the following areas:
Customer service
Flight management
Commercial operations
Managing human resources
In general, airport management oversees the daily activities at local and international airports to ensure regulations are followed, safety is maintained and work is completed on time.
The airport manager becomes the primary point of contact for other airport administrators, airline officials, and the public. These managers also act as the director of airport security.
Also, the knowledge required may slightly vary depending on location. For example, an airport manager working in an airport within the US territory will be required to know the airport regulations issued by the Federal Aviation Administration (FAA) while the manager of an Indian airport will be required to know the guidelines and protocols for the safety and security of airports, aircraft, and passengers established by The Airports Authority of India (AAI).
Another important aspect to consider is that airport management can be performed by a single person in a small airport with little air traffic. In that case, the manager will supervise multiple operations related to passenger facilities, air navigation services, security, aerodrome facilities, employee training, and technology implementation since the airport only operates a small number of routine flight services.
However, when it comes to a large airport with a high level of air traffic, a person can be overwhelmed by the amount of work, so a team must be formed. Therefore, different types of airport management professionals are found in the team, including:
Airport operations manager
The operations manager coordinates with air traffic controllers, emergency staff, and the public to oversee the daily operations of an airport.
Airline relationship manager
The relationship manager coordinates with pilots, and ground staff employees of different ground service providers and airlines that fly from that specific airport to ensure smooth flight services.
Air traffic controllers
ATCs work with air traffic managers and ground staff to ensure flight safety by managing communication regarding flight schedules.
Ground staff manager
The ground staff manager ensures that passengers receive information about their flights, baggage status, and ticket services, as well as supervises passenger amenities.
Cargo manager
The cargo manager ensures that airline and airport staff follow the necessary protocols during the loading and unloading of passenger luggage or freight.
Clearly, the variety of roles found in airport management opens up the possibility of having different career paths to get into the aviation industry.
If you want to discover what it takes to land a job in airport management, keep reading as we give you all the details.
Airport management course
Taking an airport management course might be a good idea to get started in the airport management world. However, completing courses randomly is not ideal, as it will not be the most efficient way to get to your final goal, becoming an expert in airport management and landing a great job in the aviation industry.
Perhaps, a better idea is to focus on the education required by employers for airport management positions. That way you will be getting to the finish line more efficiently.
According to multiple job listings covering the aviation industry, employers typically require you to have a bachelor's degree in fields like aviation management, business management, or public administration. Yet, some employers may not require a degree if you have enough experience to meet the knowledge qualifications for the job.
Let's focus first on what is normally required, the aviation management degree.
Aviation management degree
Aviation management bachelor's degree programs provide you with the training and knowledge needed to fit into an airport manager role.
A program like this usually covers undergraduate courses in general business, including marketing, accounting, human resource management, and business law. Moreover, it should include other courses in air cargo handling, aviation marketing, airport planning, and design, airport finance, and airport management.
While an aviation management degree would be the most comprehensive management program for the aviation sector, it is also the most general one. This means graduate studies may be needed afterward to seek further specialization, like an MBA in management, for example.
Airline and airport management degree
Different from aviation management one, airline, and airport management degrees have a more specific focus. Of course, they will still cover general topics of the aviation industry and management, but they will also provide more in-depth studies regarding airport operations and airline management.
As it was mentioned above, the airport manager takes responsibility for communication with other airport managers as well as airline managers. The idea is that both airport and airline operations can run smoothly and in synchrony to achieve the desired outcomes at high security and safety levels.
Therefore, an airline and airport management course will provide the knowledge and soft skills required to be successful in this sector of the aviation industry. Among the most common skills required for airline and airport management we can highlight:
Business administration
Communication skills
Creative thinking
Staff management
Of course, airline and airport management courses should also cover subjects related to the specific operations taking place in the airport and airline industry, such as:
Ground handling operations and safety
Airport safety
In-flight services
Cargo management
Airport finances
Baggage handling
Ticketing and documentation checks
Of course, these lists are not comprehensive at all. They are aimed at giving you a quick overview of what airline and airport management courses usually involve.
Common programs that can give you entry into this aviation field include:
BBA In Airport Management
Aircraft Maintenance Engineering
BSc in Airport Management
Certificate in Airport Ground Staff Services
B.E.- Aeronautical Engineering
Commercial Pilot Licence Training
Bachelor in Hospitality Management
Airport management courses diploma
There are different countries around the world where you can find airport management colleges offering airport management courses and full undergraduate programs to get a diploma in airport management and get into the airport business.
Of course, graduating from a recognized university might be ideal, but it can also be expensive. Therefore, successful completion of a diploma course can be a great option to find your way into the aviation field called airport management.
Examples of airport management courses at this level include:
Diploma In Airport Ground Handling Training
Diploma in Airport Management
Diploma in Ground Staff and Cabin Crew Training
Diploma in Aviation Hospitality, Travel Management
Diploma in Airfare and Ticketing Management
Apart from being more affordable, and taking less time to be completed, many airport management courses at this level offer you the flexibility of online learning. Since you will be able to study from anywhere you can get access to the internet, taking an airport management course like this should not prevent you from keeping your current daily activities like working, for example.
Now that we have mentioned this, let's take a look at some airport management courses that you can take online.
Online airport management courses
These are usually short and highly focused airport management courses with the objective of providing an introduction, an update, or an in-depth look at a specific topic that is relevant to current and prospective airport managers. This means that these airport management courses can cover very basic concepts, but also they can be highly specialized and advanced.
In other words, choosing the right course in airport management depends on the current level of knowledge, and the specific objective the student has.
Here are some of the most relevant online courses you can find.
Understanding Airport Operations
This course is the perfect example of an introduction to the airport management world. Clearly, the first step any prospective manager should take is understanding the operations under the supervision of the person or the team, especially in a complex ecosystem like an airport.
Through this course, students will understand the many aspects required in the processing of passengers transiting through an airport. It will also cover the legislation that airports must adhere to with a particular emphasis on safety management.
We must keep in mind that managing an airport takes more than loading passengers and maintaining runways.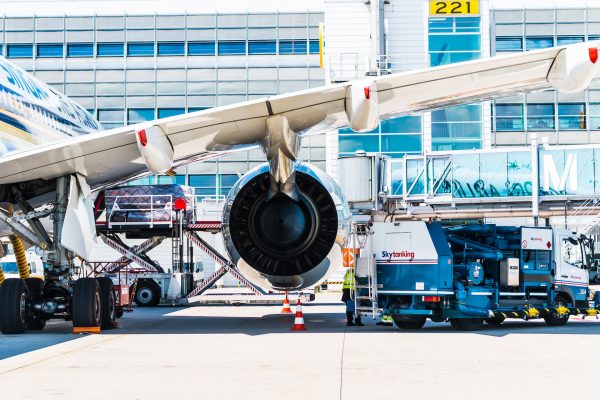 Travel Document Checks
Document checks must be at the top of operational priorities for both airlines and airports. Verifying that air passengers actually have valid documents to travel is a key aspect of maintaining security and safety. Generally, passenger service and travel agents are in charge of this task. However, it is the airport manager the one who oversees the verification that is done correctly.
If you want to learn how document checks and passenger profiling must be done, then this course is the one for you.
The main aim of this course is to familiarize its participants with the basics of travel document check procedures, related regulations, and the legal environment, as well as the technological and practical basis which currently exists to make such procedures fast, precise and efficient.
Discover the Travel Document Checks course here.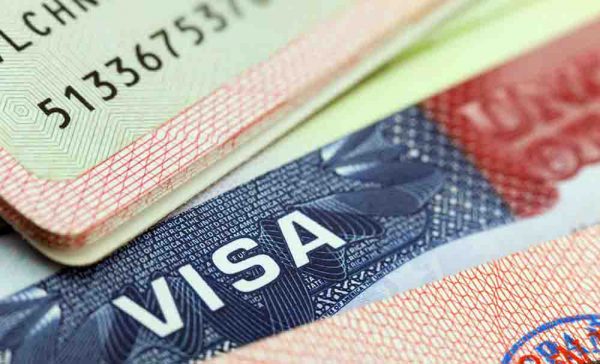 An Introduction to the Air Cargo Supply Chain
The operations of the air cargo supply chain are closely related to the way operations take place in the airport. In fact, we have already mentioned that cargo management is part of the responsibilities the airport manager takes. The airport manager must oversee that these operations take place in a safe environment.
Therefore, this course is a great way to get a better view of the world of air cargo. From how a shipment moves from one side of the world to the other, to the differences between air cargo products, and taking a look into the General and Express worlds of air cargo and how they differ. This course will put you on the right path to a career in the air cargo business.
Learn more about An Introduction to the Air Cargo Supply Chain here.
Leaders and Effective Communications – 5 Skills and 3 Mandates to Achieve Excellence
So far, we have established the importance for an airport manager to develop communication skills. Also, airport managers will supervise a great number of employees, and they need to make sure they are all motivated to complete the task at hand, so airport managers need to become great leaders.
Therefore, there is no mystery in why we added this course to the list. This course reviews several tools and aviation-specific examples of how you can communicate effectively to fulfill critical leadership functions.
Discover the Leaders and Effective Communications – 5 Skills and 3 Mandates to Achieve Excellence course here.
Airport management FAQs
Before concluding this guide, we wanted to share some of the most common questions people ask about airport management in case you are asking yourself any of them.
What do you study in Airport Management?
There are different areas of study that must be covered. As a reminder, here is a list of the most common topics covered:

General business
Marketing
Accounting
Human resource management
Business law
Air cargo handling
Airport planning and design
Airport finances
Airport operations
Aviation safety
Employee management
Airport business practices
What is the Airport Management salary?
As you may know, the average salary for an airport manager will depend on the location. To illustrate, the average salary for an airport manager is $53,146 per year in the United States based on 811 salaries reported and updated on July 22, 2022, by Indeed. However, the average salary for an Airport Manager is ₹21541 per month in India.
Which course is best in Airport Management?
We already explained that there is not one single best course. The best courses are those that will cover what you need to achieve your objectives in the time you have set to do so. For example, if you just need to get started, then the Understanding Airport Operations course would be the best choice.